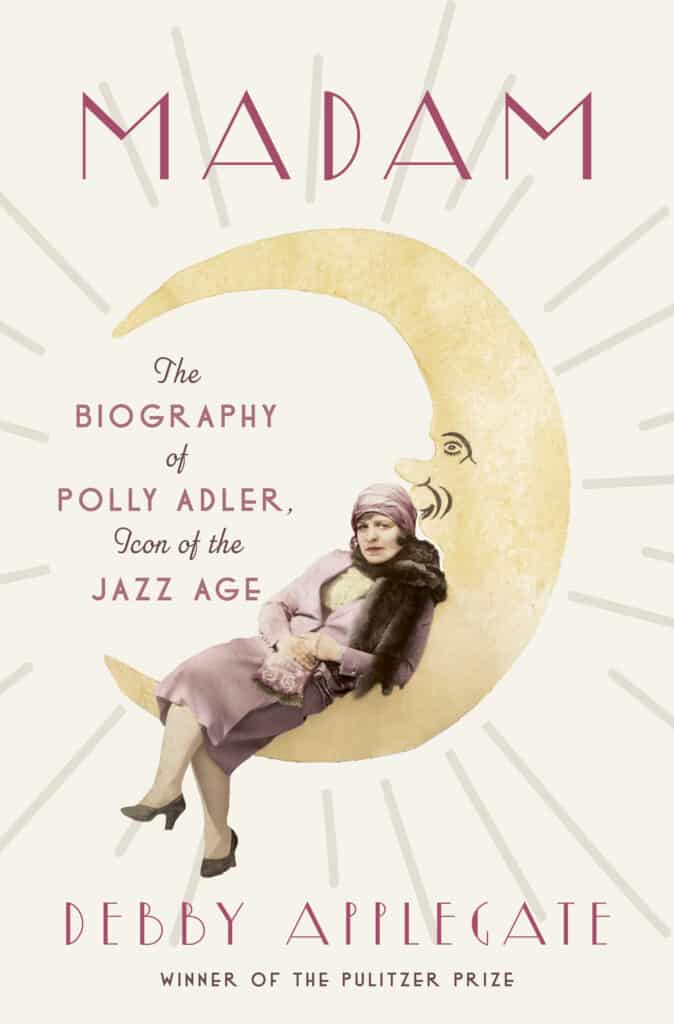 In Roaring Twenties New York City, when the nightclubs closed down, the in-crowd didn't go home. Everyone went to Polly's place, the "speakeasy with a harem" run by "The Female Al Capone," as the newspapers dubbed her. Polly "Pearl" Adler (1900-1962) was a diminutive dynamo whose Manhattan brothels were more than oases of illicit sex, where men paid top-dollar for the company of her girls, they were also swinging salons where the culturati and high society partied with the elite of showbiz, politics and organized crime. Polly's pals — luminaries like Joe DiMaggio, Frank Sinatra, Lucky Luciano, Duke Ellington, Dorothy Parker, Bugsy Siegel and Desi Arnaz – made the Jazz Age roar.
No one would've guessed that Pearl would become "the First Lady of the Underworld" when she arrived in America as a 13-year old Russian Jewish immigrant. But Polly's life became a topsy-turvy Horatio Alger tale – a childhood that could be a story by Isaac Bashevis Singer, a wild ghetto adolescence out of a Henry Roth novel, blossoming into a glittering epic of parties and power worthy of F. Scott Fitzgerald.  Then Polly wrote her own ending, penning a memoir that shocked the squares of the 1950s and sold over two million copies. 
Applegate immerses the reader in Polly's world and uses her rip-roaring life to unpack what made this era so corrupt, so glamorous and so transformational, showing how this riotous collision of high and low gave birth to modern American culture.
Cast of Characters